EASILY EXTENDABLE TO AN INHOUSE RECYCLING POINT
These balers feature duo chambers as standard but the installation can easily be extended with additional chambers to grow in pace with your business and the multi-chamber solution can even form a mini-recycling station.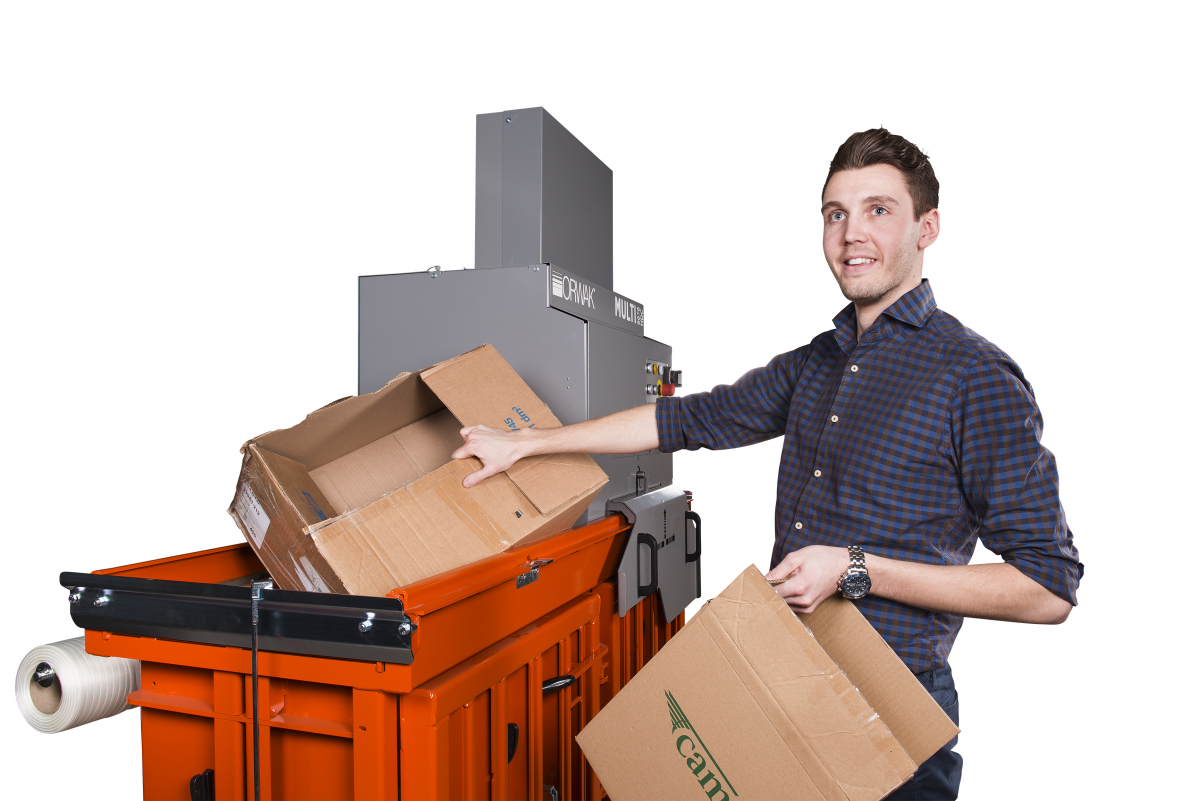 WHY ORWAK MULTI?
Sorting and compaction of several waste types at source
Top-loading of the material in open chambers
Compact waste in one chamber, fill up the next with material at the same time!
Total freedom to increase capacity by adding additional chambers
Heavy-duty cross-binding version for challenging waste types such as food and paint cans, jugs and even light wood packaging
ORWAK CONNECT – A SMART COMMUNICATION OPTION
Orwak Connect is a modem-based communication service enabling the baler to send a message for full bale or if the machine requires maintenance. Furthermore, the service offers great supervising opportunities! In the Orwak Connect web portal it is easy to monitor the fleet of balers and to gather bale statistics for a specific period of time. Orwak Connect is available for MULTI 5070-HDC and 9020S.
CASE STUDY: HILTON RIJEKA COSTABELLA, CROATIA
It was a natural decision for the luxurious and state-of-the-art Hilton Rijeka Costabella Beach Resort & Spa, perfectly situated between the popular Croatian seaside towns Rijeka and Opatija, to choose a sustainable waste management solution and create an indoor recycling point with ORWAK MULTI 9020S in a 4-chamber application.
CASE STUDY: MCDONALD'S AUSTRALIA
Telford Smith, Orwak's distributor in Australia, and McDonald's team up for recycling solutions. The versatile combined in-bin compactor and cardboard baler MULTI 5070-COMBI makes a difference at many McDonald's stores in Australia.
Greg Old, Store Supervisor of five stores, says:
"They've been a great introduction to the stores. It's an easier way to do things and saves room and we've also found there were cost savings of close to $1000 a month."
FEATURES IN DETAIL