Stronger. Faster. Smarter.

ORWAK POWER is a range of really strong, dynamic balers fueled by an innovative hydraulic concept providing more strength and greater durability. Furthermore, the POWER family features a compact machine design that makes the balers easy to transport and install in locations where the ceiling height is limited. The POWER balers are also fast; ready when you are, and they come with several intelligent features to help you keep track of your compaction system and recycling. Material selector and auto start are standard features.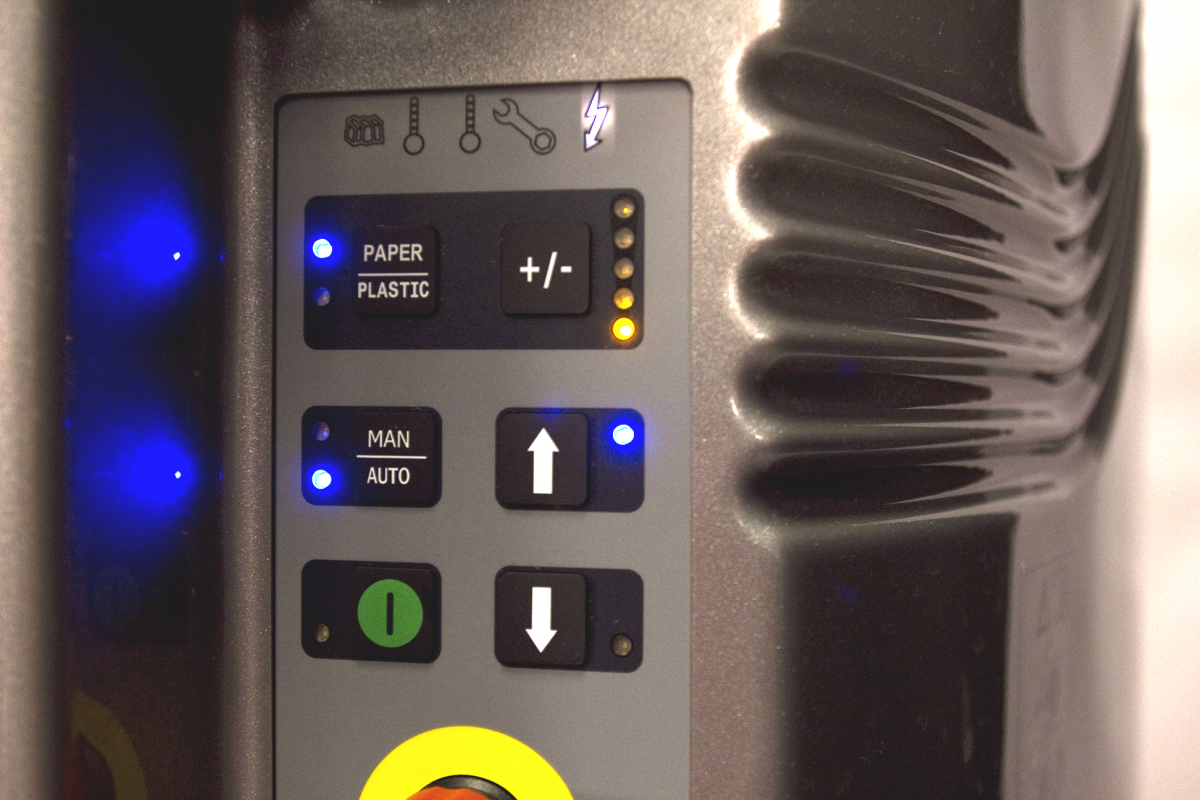 WHY ORWAK POWER?
Powerful compaction of large volumes of waste
Low-built design for easy transportation and rich placement opportunities
Intelligent features make you stay in control
ORWAK CONNECT – A SMART COMMUNICATION OPTION
Orwak Connect is a modem-based communication service enabling the baler to send a message for full bale or if the machine requires maintenance. Furthermore, the service offers great supervising opportunities! In the Orwak Connect web portal it is easy to monitor the fleet of balers and to gather bale statistics for a specific period of time.
Finally, a 50 ton baler that goes through the front door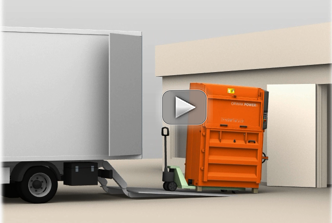 Watch the POWER install animation
Safe and convenient bale out of mill-size bales: two hand operation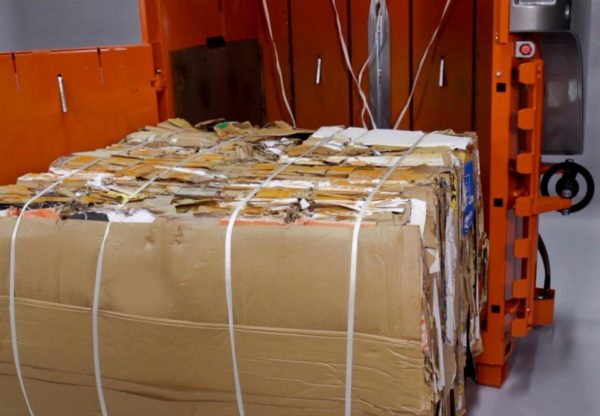 Power driven bale ejection and as a safety measure; a latch-and-wheel lock on the lower door to relieve pressure from the expanding material in the chamber.