Individuals, companies and the society at large have a lot to gain from sustainable waste solutions that promote recycling. It provides the foundation for both more profitable and greener business. At this page we focus on warehouses and logistics centers and retailers and we wish to give you inspiration and helpful advice about modern waste management.
Warehouses and distribution centers are often very large, consisting of several floors and sometimes even separate buildings.
The waste handling and transportation can be a major challenge in this environment.
When building a new or extending a warehouse, it is important to organize waste management strategically and efficiently to optimize logistics and achieve a sustainable solution.
Unfortunately, waste management is often down-prioritized or forgotten about and that is something we want to change!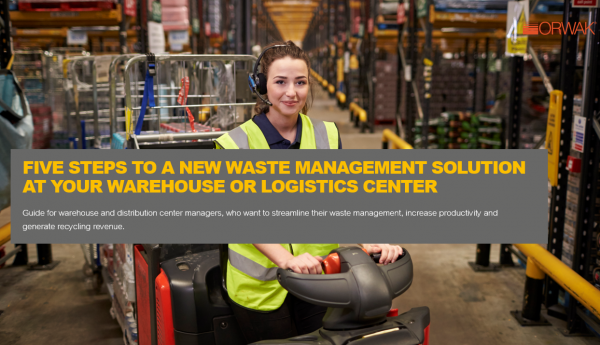 Guide to a new waste management solution at your warehouse or logistics center
Download our Guide for Warehouse and Distribution Center Managers who want to streamline their waste management, increase waste management and generate recycling revenue!
Articles and case studies