Strong compaction
on the spot
ORWAK COMPACT earned its name thanks to its compact design. The small footprint in combination with the low height provides plenty of placement opportunities. This range is the right choice for companies with small amounts of recyclable packaging material. Material selector, auto start and an intuitive operator panel are standard features.
Recycled plastic,
a sustainable choice
As part of Orwak's commitment to sustainability and contributing to the circular economy, covers made of 90 % recycled plastic are introduced on all the balers in the COMPACT and POWER ranges. The product design is maintained, and the only visual change is that the covers switch color from gray to black, but the real difference lies in the choice to optimize resources and use recycled material.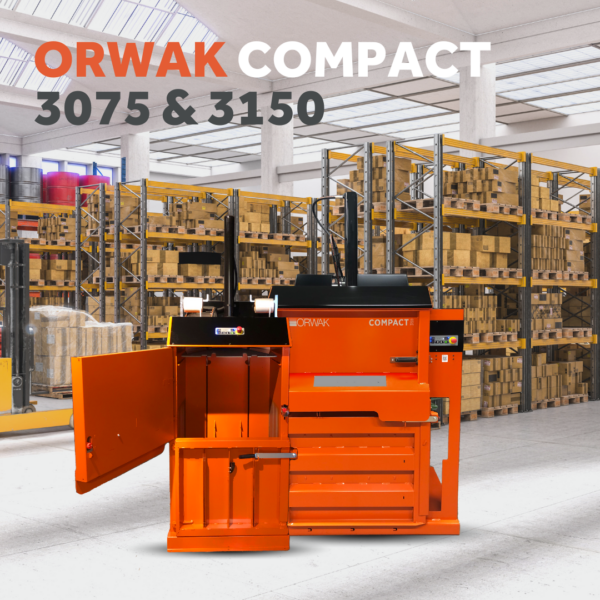 The latest additions to the range
The new balers 3075 & 3150 complement the other members of the COMPACT family well in size and capacity. They produce impressive bales of up to 70 respective 150 kg.  Two 3075 bales or one 3150 bale fit perfectly on a Euro pallet for optimized transport logistics. In other words, 3075 & 3150 offer substantial bales, yet compact machine design.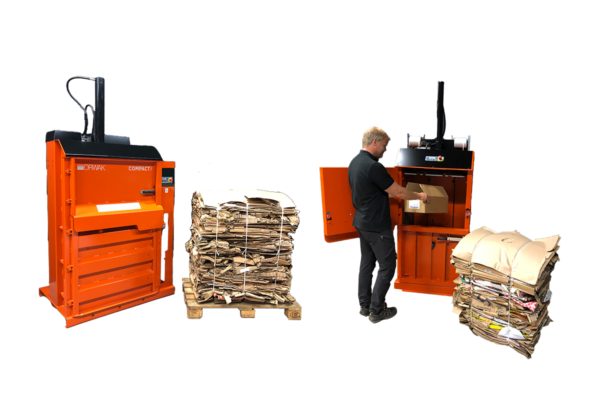 WHY ORWAK COMPACT?
Requires little space, yet provides effective volume reduction
Easy-to-handle light weight bales
The best choice for small to medium sized volumes of cardboard and plastic
Single phase, ready-to-use units
ORWAK CONNECT – A SMART COMMUNICATION OPTION
Orwak Connect is a modem-based communication service enabling the baler to send a message for full bale or if the machine requires maintenance. Furthermore, the service offers great supervising opportunities! In the Orwak Connect web portal it is easy to monitor the fleet of balers and to gather bale statistics for a specific period of time.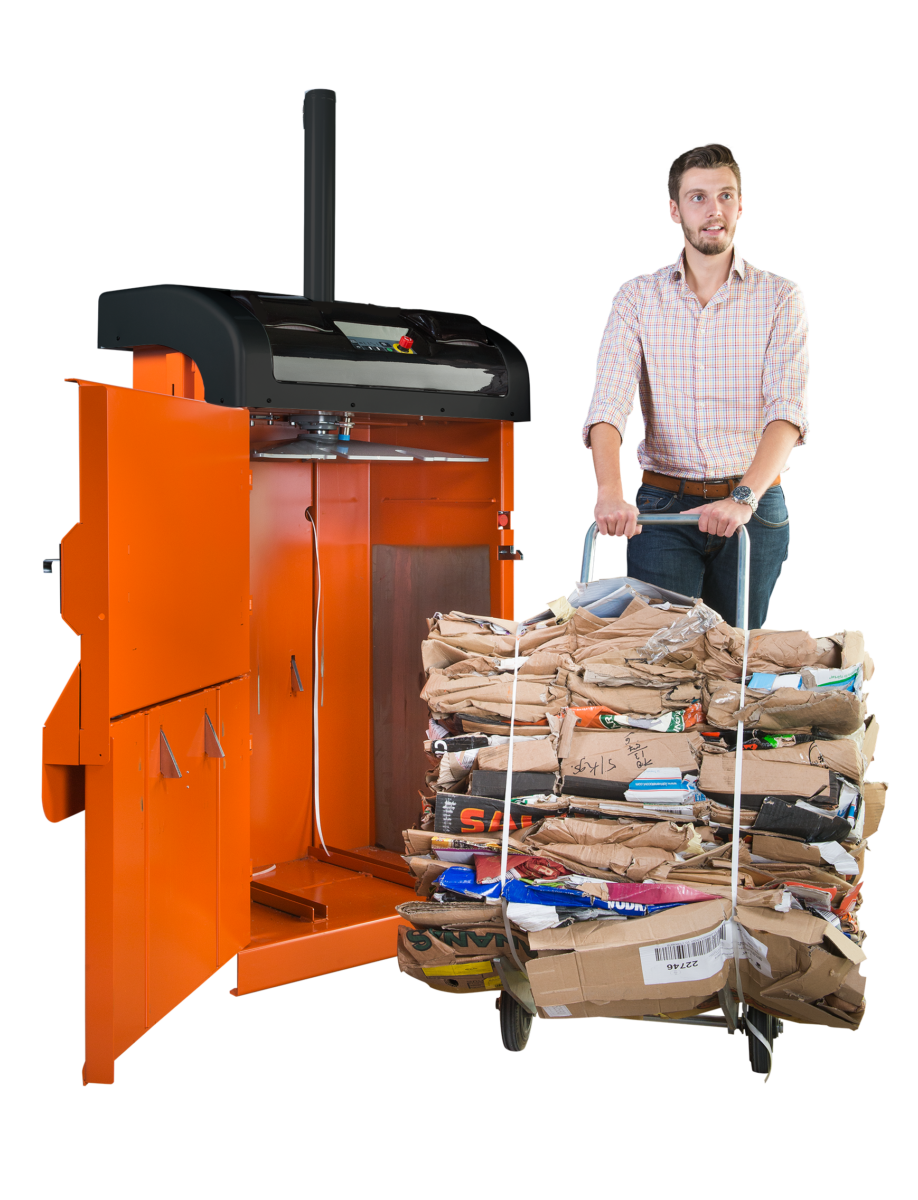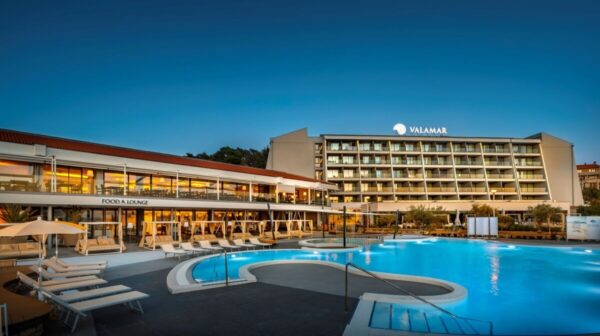 CASE STUDY: IMPERIAL RIVIERA, RAB ISLAND, CROATIA
Imperial Riviera, one of the leading hospitality companies in Croatia, chose the smallest baler in the Orwak range, 3110, for its first-class hotels Valamar Padova, Valamar Collection and Valamar Carolina on Rab Island. Baling cardboard and plastic not only saves space on site but also reduces the costs for skips and decreases the impact of CO2 emissions thanks to less volume to transport.
CASE STUDY: FOR, FERRARA, ITALY
A growing Italian manufacturer with two factories and a new warehouse improved its waste management significantly by investing in several Orwak balers – mainly 3110 & 3115 -strategically located next to the waste streams.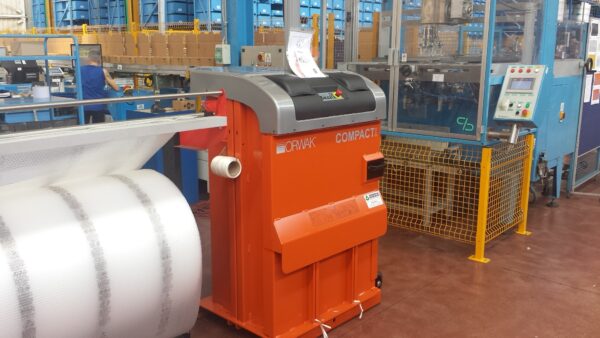 Watch

the COMPACT balers in action