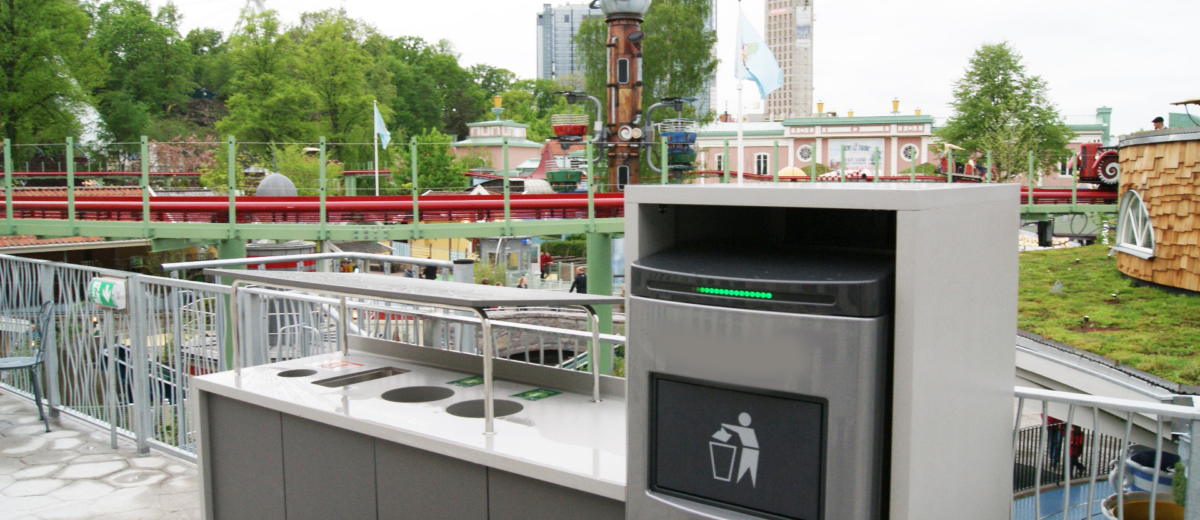 TOM
-

Products
Works well under pressure
The multi-tasking TOM is a new cool waste compaction system for public places. Ideal locations are restaurants, cafés, food courts, airports, bus and train stations, theme parks and malls. TOM is about the same size as a conventional waste bin but can hold up to seven times as much waste! Thanks to smart option Orwak Connect, TOM is able to communicate when the bag is full or the unit needs attention.
Hands-free operation  – a vital feature in COVID times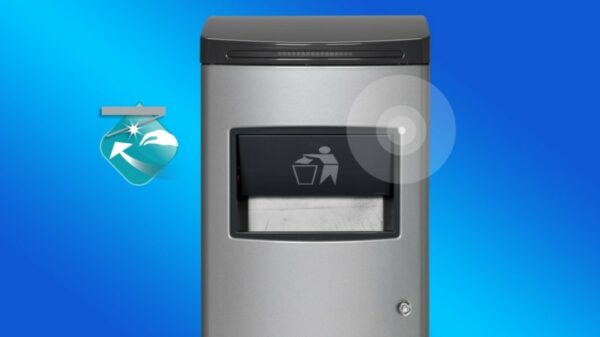 Featuring hands-free operation, TOM keeps your environment tidy, hygienic and inviting, which is more important than ever in the current COVID-19 situation.
Why TOM?
Less bag switches means more productive use of time and space
Hygienic and convenient waste handling
Contributes to a tidy environment
Broad placement options; a stand-alone unit or built into a wall
Enables billboard style advertising
TOM dressed for the occasion: designed to stand out or to fit in!
TOM's touch-free concept convinced Tommy Beans in Chile
Vigatec, Orwak's distributor in Chile, supplied Tommy Beans quick service restaurant with two TOM units. TOM gives Tommy Beans the opportunity to contribute to the environment and save operational costs. The restaurant recently reopened with the implementation of sanitary measures as well as actions contributing to the environment and reducing the carbon footprint.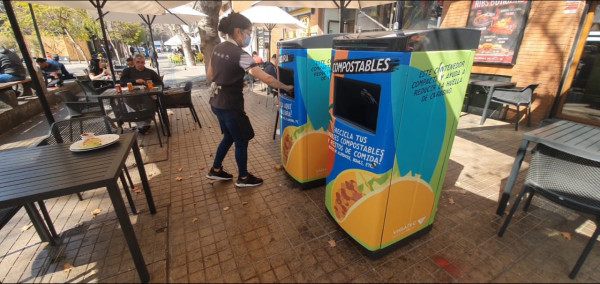 Watch the YouTube video (in Spanish) from the TOM installation at Tommy Beans in Chile: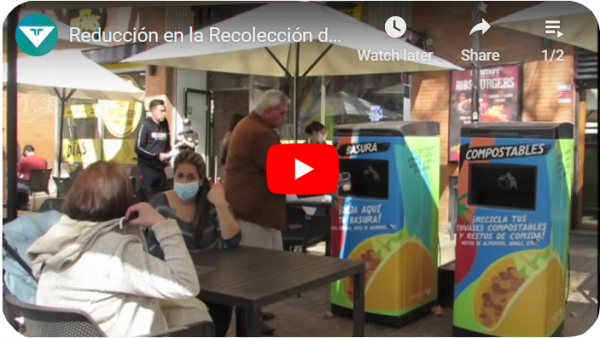 TOM helps McDonald's Chile cut the daily waste volume by 80 %
McDonald's Chile  committed to improve its waste management, so it installed smart automatic waste bins, achieving a significant reduction in waste collection and in several of its locations. With TOM installed, bag switches occur only 3 times a day vs 3 times per hour before during rush hours. Read more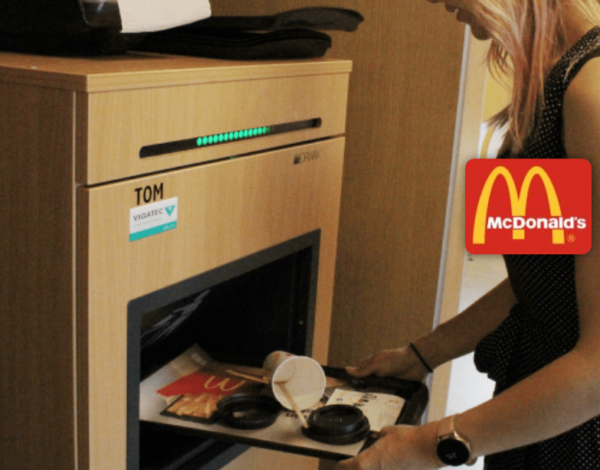 12 TOM installed at Clínica Las Condes in Chile
The purpose of the investment is to provide safety and comfort to the visitors at the clinic. In addition, it is a sustainable and environmentally friendly solution, as thanks to the compaction system, it minimizes the use of plastic bags from 21 to only 1 per week! Read more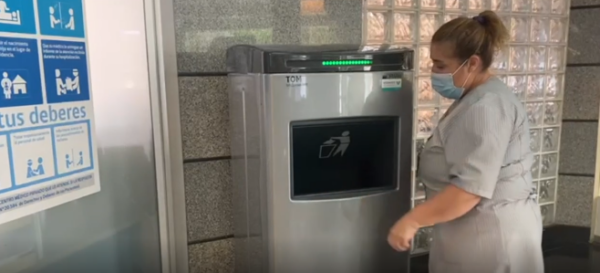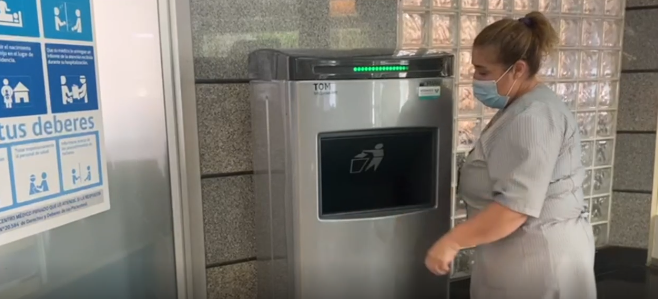 TOM

TOM – Your new buddy at work?

TOM has a healthy appetite for anything that is left over on your tray and he takes care of every litter. As the waste is compacted, TOM has the capacity to hold a lot, up to 7 times more than a conventional waste bin, and thereby keeps the place around him tidy and help the staff concentrate on more productive and interesting activities than waste handling.

With his special vision, TOM sees the guests coming from a distance and open his shutter when approached. Thanks to the touch free disposal of the waste, the guests keep their hands and TOM his nose clean!

TOM loves crowded places and feel at home whereever there is a lot of foot traffic, but after rush hours when there are few visitors, TOM goes to sleep for a while to save energy, but as soon as someone passes by he wakes up ready to go to work. TOM is a social creature and is Active on Facebook:

Current TOM Campaigns:

TOM: "DON`T CALL ON ME, I CALL YOU"
NEWS! TOM is now able to communicate! Great feature for you as facility manager with many sites to serve or for you who have many waste receptacles spread out in a large area. Do not make anymore unnecessary rounds on routine. TOM sends you a message when he requires a bag switch or maintenance!
Learn more about TOM Connect communication and its benefits for you!

Are you curious about TOM and want to get in touch with the sales team, please send a message to tom@orwak.com!

TOM Junior

Built to fit in – harmonizes with your design

This version of TOM is developed specifically for environments with special demands on the design. To fit in perfectly in your business, TOM Junior is covered with stylish wooden boards and the height is significantly reduced. Reed more details under "Product Sheet"!