Based on the good experience with an Orwak baler that serves the Basingstoke site for almost three decades, it was a natural choice for Berry Bros to go for an additional Orwak multi-chamber for the new Flagship site in Andover.
Home to thousands of extraordinary wines
Berry Bros Warehouse Shops are home to thousands of extraordinary wines and spirits. Their experts are on hand to help the clients explore a wide range of bottles and they host a variety of events and masterclasses. Naturally, the business generates a lot of empty packaging material.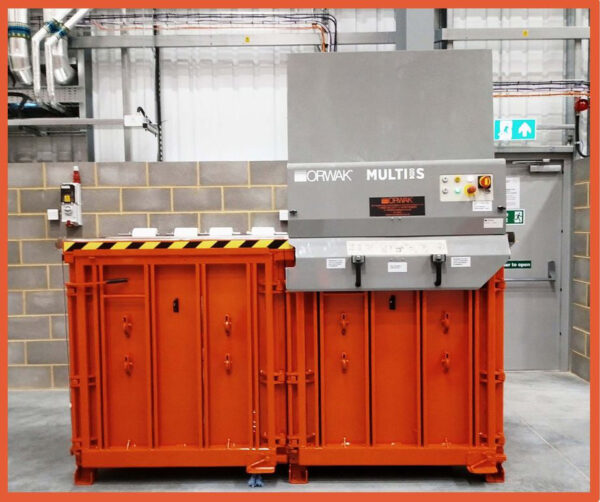 An Orwak classic still going strong
Berry Bros have had an Orwak baler at their Basingstoke site for nearly 30 years, with annual servicing it has hardly ever broken down. So when they were designing their new Flagship site in Andover, they wanted to continue with their long established processes for environmentally friendly waste disposal and continue to use a brand, which they have experienced first hand for machine build quality and reliability. Orwak Easi UK supplied the multi-chamber Orwak baler 9020S, which enables and promotes sorting and compaction at source.
Eco friendly label
The new Berry Bros site in Andover has it all; solar panels in the roof, energy efficient systems inside, eco friendly packaging as well as the tried and tested recycling processes for recycling cardboard and plastics. The carbon footprint is really important to Berry Bros and Orwak Easi UK was happy to assist with advice and the right equipment for the coming 30 years!