Upcoming events
-

Orwak Worldwide

The Facilities Event delivers a powerful combination of senior decision makers and purchase influencers from across the UK's industrial, commercial and public sectors. With a compelling range of unique educational content available to the visitor and a wide and varied exhibitor offering, this is the "must attend" event for all facilities professionals.
For more information: http://www.facilitiesevents.com/fm-home
Time: April 10-12, 2018
Location: NEC, Birmingham, UK
Booth: FM72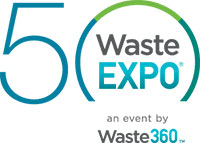 Year after year, WasteExpo is the industry's largest conference and trade show of its kind in the USA, serving both the public and private sectors. The sixties. A decade of innovation, social change and acknowledging Mother Earth. WasteExpo—the baby boomer success story of the solid waste industry—invites you to celebrate with us as we turn 50. Five decades of collaborating with you and your colleagues to deliver game changing opportunites.
For more information: http://www.wasteexpo.com
Time: Conference & Special events April 24-26, 2018,
Exhibition: April 24-26, 2018
Location: Las Vegas Convention Center, Central Halls in Las Vegas, NV, USA
Booth: 1229