Successful exhibition at Waste Tech in Moscow
-

News room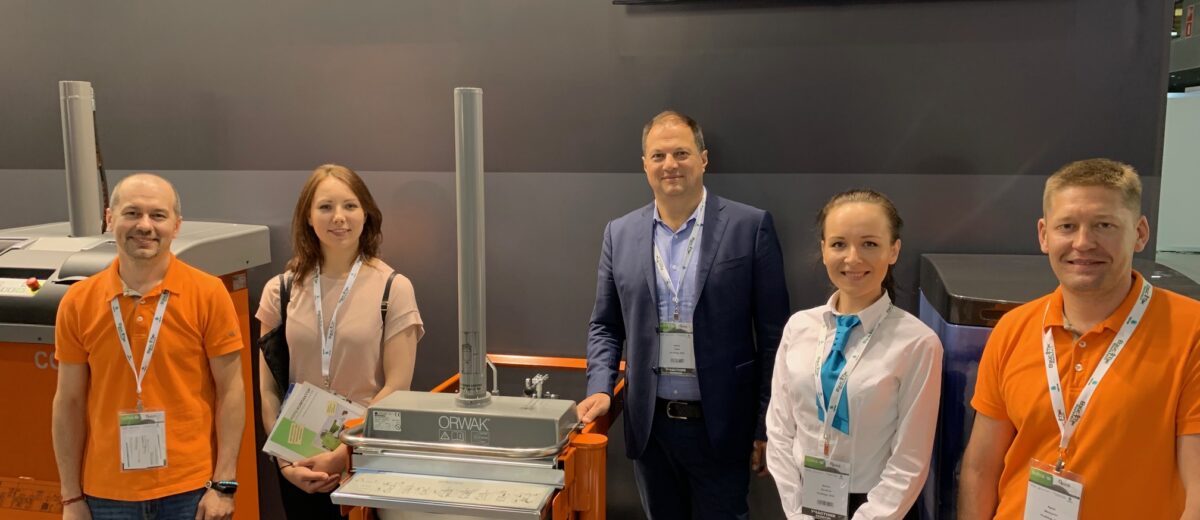 2019-06-14
Orwak on prime time TV in Russia
Proshop, a San Sac Group company and distributor of Orwak products in Russia, participated in the 11th edition of Waste Tech, the International Exhibition on Waste Management, Environmental Technologies and Renewable Energy, in Moscow.
More than 5000 specialists visited the exhibition, which is considered to be the largest business event in the environmental sector in Russia. Due to the relevance of the topic of recycling and demand for new technologies and equipment, Proshop was able to demonstrate a full range of solutions in the field of waste management.
At the stand, Proshop presented model 3115, one of the most compact Orwak balers, the classic in-bag-compactor Orwak 5030 and the automatic waste bin TOM in an innovative wrapping.
  
Andrey Kisov, CEO of Proshop demonstrates TOM                                       Orwak equipment on display at the Proshop stand
The Orwak equipment received a huge interest and attention not only among the visitors of the exhibition, but also among journalists and the largest federal television channels in Russia! Being a part of the national project "Ecology" is a big step towards solving global problems and this is just the start for Proshop!
Watch the report on prime time TV (in Russian)!
Source: Proshop