Vigatec, Orwak's distributor in Chile, and Aramark, an international supplier of facility management services, have developed a project to make visitors at the health center Clínica Las Condes in the metropolitan area of Santiago feel safer when they can dispose of their waste without having any direct contact with surfaces. The project involves the installation of 12 intelligent Orwak waste compactors, TOM, that work automatically and feature completely touch-free operation! Thanks to the automatic opening of the shutter, the users can keep their hands clean while disposing of the waste.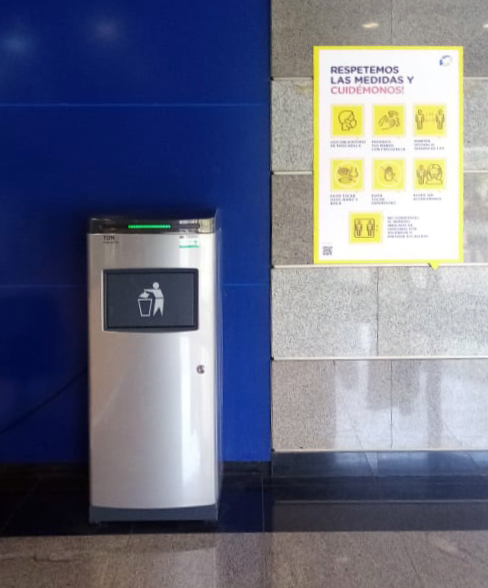 Installed TOM out of care for its patients
Vigatec and Aramark carried out this project with the purpose of providing safety and comfort to the users of the facilities. In addition, it is a sustainable and environmentally friendly solution, as thanks to the compaction system, it minimizes the use of plastic bags significantly.
TOM brings more benefits to the clinic
Minimum volume: TOM compacts the waste every 9 times it is used
Environmental care: 21 bags per week before are now reduced to only 1!

Safety and cleanliness

: completely touch-free waste disposal
Germ and odor free: clean areas and no waste spilling over on the floor
Cleanliness and efficiency: fast, easy and hygienic bag switch for the staff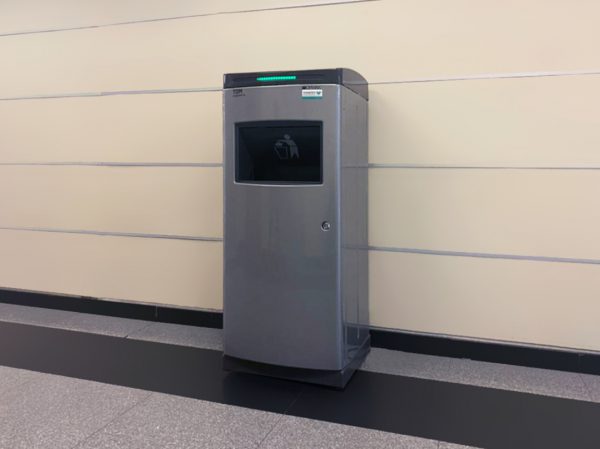 Catalina Núñez, Account Manager at Vigatec:
"This project combines Vigatec's experience in waste management technology solutions and Aramark's constant search for better ones to offer its clients services that increase the quality of their operations. Clínica Las Condes implements non-contact technology with which its end users get a cleaner space, safer and environmentally friendly separation of the waste and it enables the cleaning staff to spend less time collecting waste and thus use it for other core activities."
Eva Dunkler Araya, Head of Operations at Aramark:
"This innovation allowed us to relocate our human resources in a more efficient way and develop intelligent cleaning routes, allocating more time cleaning the places where there is greater demand and changing the garbage bags when it is really needed".
Read the original article in Spanish at Vigatec's website