ORWAK 3500 is the newest addition to the core range of vertical balers. If your business is dealing with large volumes of packaging material, this strong and robust 50 ton baler will provide powerful compaction of it into high density bales. Benefit from the impressive volume reduction and thereby less transports and more productive use of store and warehouse space. Spend less time on tedious manual waste handling and more on the activities that really matters in your business!

PROFIT FROM BIG BALES READY TO SELL
Turn cost into an income when delivering compacted and baled recyclables to the recycling industry. The ORWAK 3500 cardboard bales weigh up to 500 kg and are secured by straps or wire.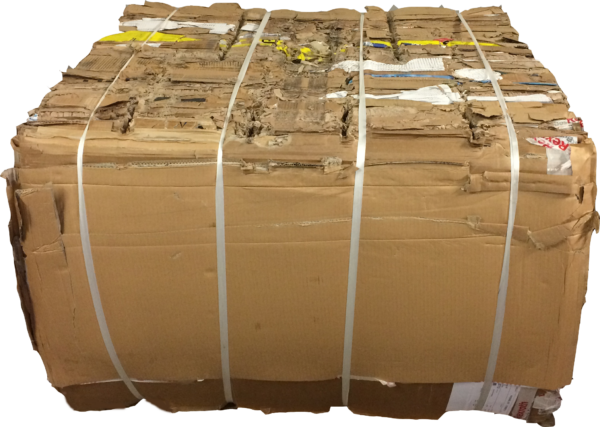 INTELLIGENT FEATURES AND SAFETY AT HEART
ORWAK 3500 features the same modern and user-friendly user panel with bale and service indicators, material selector and bale height settings as the COMPACT and POWER balers in the Orwak range.
Safety for the operator and other people in the vicinity is always our top priority. The PCB in model 3500 continuously monitors the safety system and "the latch and wheel" locking system on the lower door makes sure door can be opened gradually in a controlled way even when compacting expanding materials.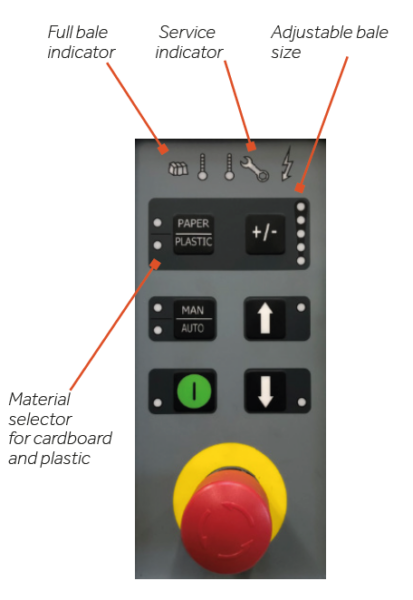 STAY CONNECTED
ORWAK 3500 is ready to communicate when choosing the option Orwak Connect. It is a modem-based communication service enabling the baler to send updates and alerts to the caretaker as well as vital information and bale statistics to the web portal.