Orwak baler provides great circular economy solution
-

News room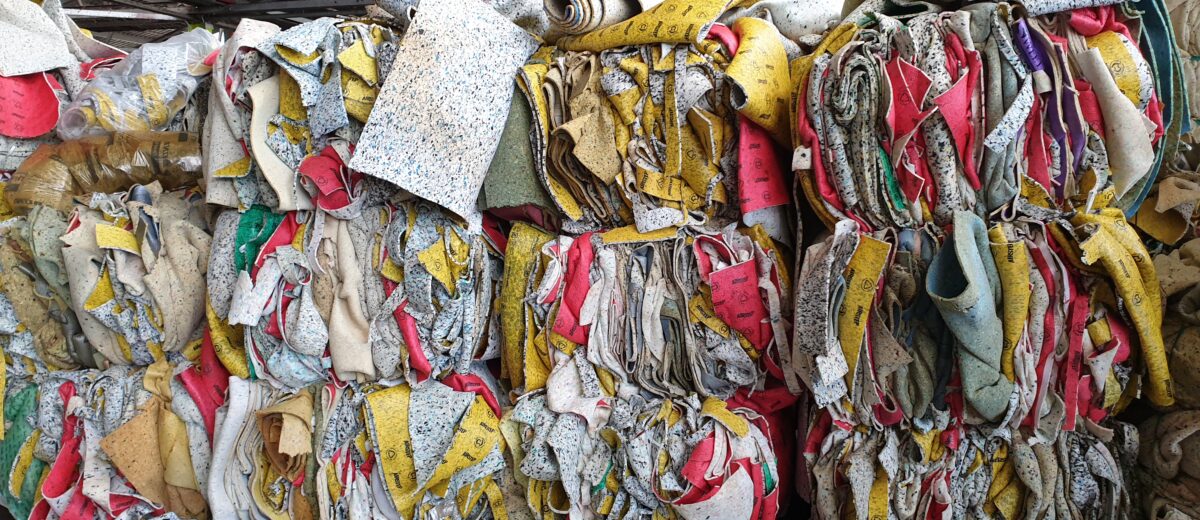 2019-12-20
Orwak baler provides a great circular economy solution for a carpet underlay manufacturer in Australia.
Delivers new rolls and collects recyclables
A manufacturer of carpet underlay in Australia uses recycled carpet underlay to produce the new product. To be efficient, the manufacturer wants to collect used material at the same time as they deliver the new rolls.
Successful compaction of odd material
One of its customers with significant quantities of used recyclable material is located on the other side of the country and considering the fact that it is Australia, the distance is huge and transports are expensive and time-consuming!
The carpet underlay manufacturer consulted Telford Smith, Orwak's Australian representative, was recommended the Orwak baler 3120 and did a trial with it at the customer site. The trial was a success with average bale weights of 135 kg! Product features such as the wide loading gate of the baler and the single phase power option are obviously contributing success factors.
A container with 8000 foam underlay
The used underlay is now compacted into dense bales and the manufacturer can now easily collect, what the customer calls "pull ups", when delivering new rolls of underlay. This is a good circular economy solution and the returns were a full 40' container with 8 000 pcs of foam underlay!
This is very economical "material" for them and they have since already signed up a second 3120 baler!