Yeo Valley in Blagdon, UK, is a farm that produces organic diary products, operates a café and invites visitors to farm tours and strolls in the organic garden.
Orwak Easi UK delivered an Orwak Power 3420 to Yeo Valley in Blagton and the customer could use this new waste solution to stop the plastic from being double handled.
Chose a second baler from Orwak
Having had an older Orwak 3410 baler for many years beforehand, Yeo Valley decided to look at their waste processes again, consulted Orwak Easi UK and decided another baler was needed. With the model 3410 now discontinued they opted for the new modern and well-equipped version, the Orwak Power 3420, to complement their set up.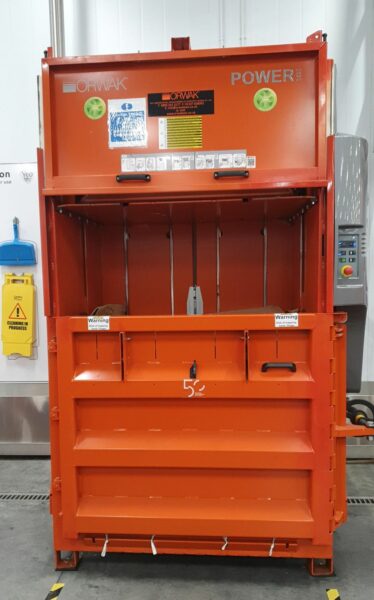 Sorting at source and a more effective process
Yeo Valley is now able to process more plastic, which has improved their environmental credentials and saved time as staff can now process the waste at source. An Orwak baling solution can always save time, space and money.