Orwak summarizes a productive and inspiring week of busy days and plenty of booth visits from partners, new and potential customers at IFAT, the world's biggest waste & recycling exhibition, organized in Munich every second year. 18 halls and 260 000 sqm of the latest innovations in the industry on display attracted 119 000 visitors from 155 countries and makes IFAT a truly global event. 
TEAM ORWAK AT YOUR SERVICE
We are not only orange at heart but also wearing the Orwak color and brand! Our export sales team members were eager to serve the visitors entering the Orwak booth.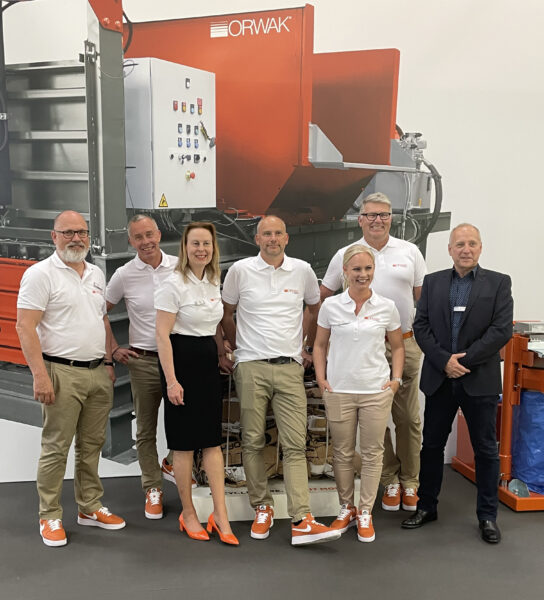 IFAT "COMPACT IS IMPACT" STYLE
The new Compact Is Impact message and design permeated every feature at the Orwak stand. Light, lofty, minimalistic with orange highlights! A board displaying the whole range and QR codes taking the visitors to the website product section for videos and specification proved to be useful.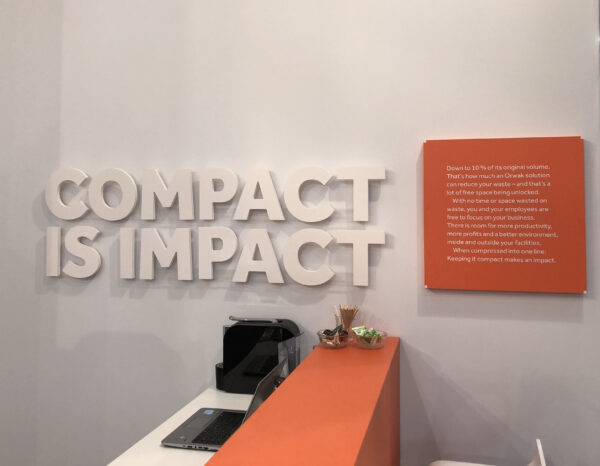 PART OF SULO GROUP
SULO Group, which Orwak is part of, had a grand booth in the neighboring hall displaying core products and giving digital and live presentations. The theme at IFAT 2022 was "THE NEW ERA" – ready to drive the sustainable waste management of the future. https://sulogroup.com