When deciding on a new solution for large scale waste management, there are many good reasons to invest in a horizontal baler. Compared to a container compactor, the horizontal baler can save time, space, transports and offer continuous production with no downtime for waste collections.
Never gets full, uninterrupted service
When you handle a lot of packaging material, such as cardboard and plastic, in your business a container compactor fills up quickly and must be picked up and emptied in a timely manner. A horizontal baler, on the other hand, is designed for a continuous flow of material, an uninterrupted automated production of bales. It never gets full. The bales are easily removed by forklift, stacked, and stored on any available surface in the warehouse or outdoors. It promotes production efficiency and makes your business more independent and less vulnerable to delays in waste collections due to unforeseen events such as weather conditions, technical issues or strikes.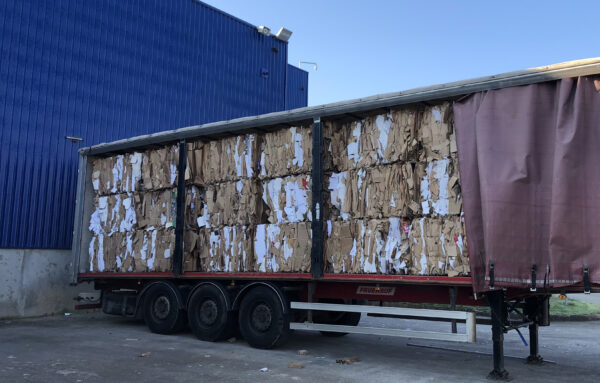 For optimized logistics, the bales can be loaded directly on a trailer next to the horizontal baler. It saves time when the bales are handled just once on site, it saves valuable floor space in the warehouse and the recycling company does not pick up the trailer until it is full, which reduces the number of transports.
Less transportation, more recycling
Highly compacted bales provide a significant reduction of waste transports and thereby decreased transportation costs and CO2 emissions. Sorted clean fractions of recyclables in the form of bales are a resource readily accepted in the recycling industry. It increases the recycling rate and contributes to circular economy as more packaging material goes back into the loop.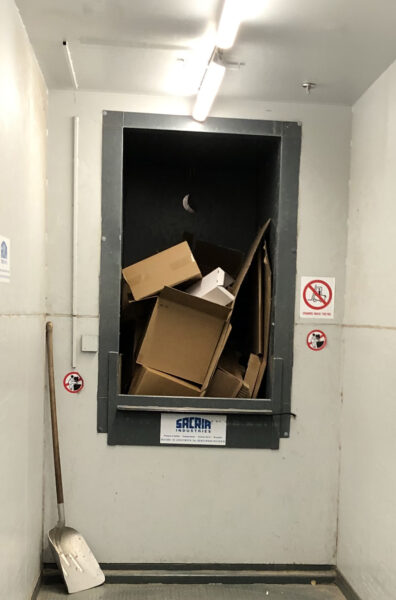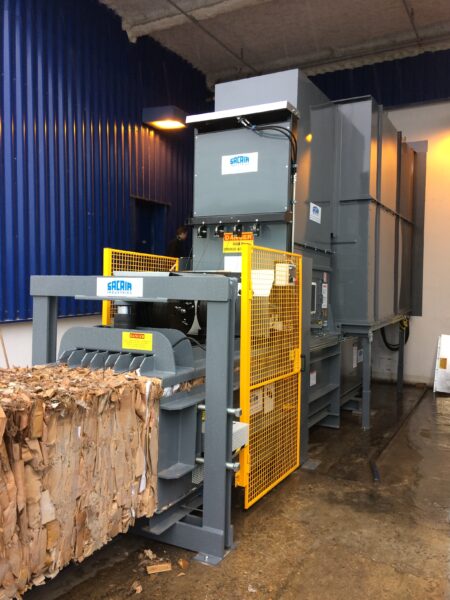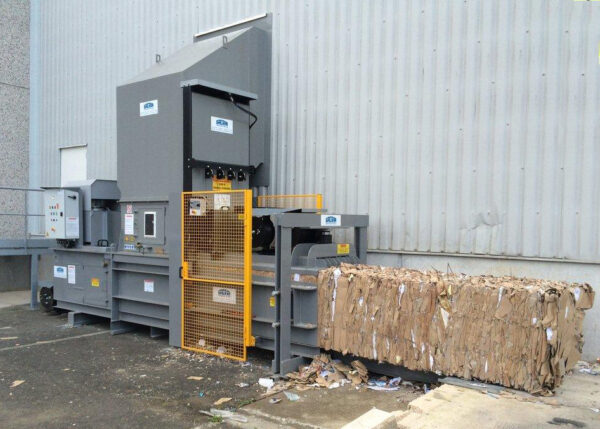 Indoor application, improved working environment
In big distribution centers, warehouses and production plants, horizontal balers can be installed indoors in direct connection with the source where empty packaging is generated, for example next to pack or unpack stations, assembly lines or shipping. It reduces the walking distance within the premises and improves the working environment, as there is no need to leave the building to dispose of the waste in a dark, cold or wet backyard. When there is no space for the horizontal baler indoors, it can still be loaded through a wall chute from inside. It is safer and more convenient for the employees to avoid being subjected to the whims of the weather.