NEW COMPACT BALER WITH EXTRA WIDE LOADING GATE
-

News room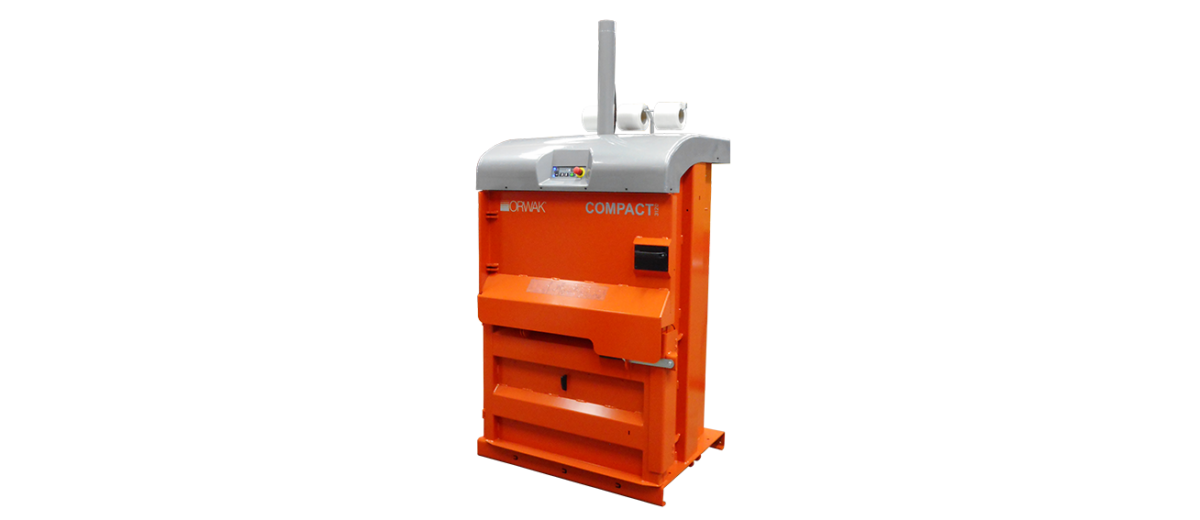 2018-05-09
Orwak launches a new baler in the COMPACT family. The new addition, model 3120, offers strong compaction on the spot: compact machine design, yet impressive volume reduction and a bale weight of up to 100 kg. The loading gate is extra wide, 1000 mm, and for rich placement opportunities, the 3120 is a single phase unit.
SMART DESIGN FOR EFFECTIVE COMPACTION ON THE SPOT
The new baler has a modern, smart and compact design for convenient transportation and installation. It is ideal for compaction of both cardboard and plastic and a material selector makes the switch between the materials easy. The 3120 is equipped with auto start as a standard feature and comes with a user-friendly panel with bale, temperature and service indicators as well as a bale size selector.
EXTRA GENEROUS LOADING GATE
For fast and convenient infeed of cardboard boxes and voluminous plastic foil, the 3120 comes with an extra generous 1000 mm wide loading gate.
AUTOMATED BALE EJECTION
The bales weigh up to 100 kg and are easily removed thanks to a semi-automated bale ejection function. The strap rolls are mounted on top of the unit and the strapping is three-fold for an extra tight grip of the bale.
BALER WITH BRAINS AND SAFETY AT HEART
An Orwak is always easy to maneuver, safe and silent. This is what we call "Advanced Simplicity". The 3120 complies with the EN 16500:2014 safety requirement standard for vertical balers and is prepared for Orwak's communication service Connect.