Watch the Orwak 60-ton semi-automatic horizontal baler, model 1560, in action crushing cardboard at a customer site in Bratislava.   
Effective waste managment solution for busy factory
This is the very first semi-automatic horizontal baler installed by Orwak's distributor FROP in Slovakia. The customer operates a big factory, which handles substantial volumes of cardboard and paper.
The semi-automatic helped the customer solve the problem with ineffective, expensive and unecological waste management. It was a daily challenge, but now they can compact the cardboard and paper and deliver the bales to the recycling industry. It makes a huge difference in the business and the new solution saves the customer time, space and cost. The baler is placed outdoors and is fed by hand or by forklift.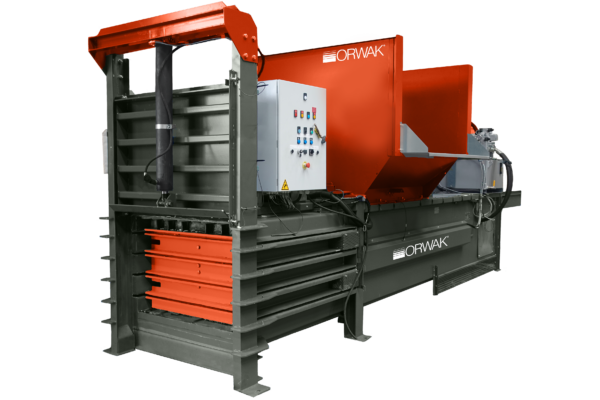 Semi-automatics are small horizontal balers
Semi-automatics are small horizontal balers. The compaction cycles are automatic, while the bale tying is manual. Closed-end horizontal balers, as they are also called, are ideal for businesses with large volumes of recyclable material when vertical balers are too labor intensive.
Learn more about the benefits of semi-automatics!