New smart features enhance the user-experience of our high-capacity BRICKMAN briquette presses. The robust BRICKMAN 1200C and 2000C for big volumes of recyclables are from now on equipped with two new standard features, cyclones and silent powerpacks.
REDUCED FOOTPRINT THANKS TO THE CYCLONE
The innovative cyclone, based on a patented technique, allows for a notably smaller powerpack and a reduced oil volume in the tank, which brings many benefits. It makes these BRICKMAN models much less space demanding and easier to transport. This saves transportation costs and enables installations in environments where space is more limited.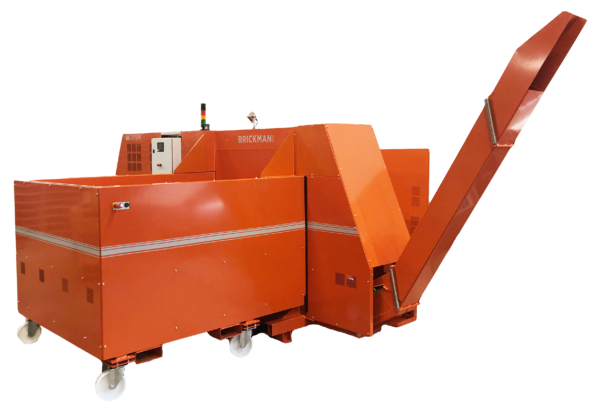 SILENT POWERPACK IMPROVES THE WORKING ENVIRONMENT
Silent powerpacks ensure a low sound emission that contributes to an improved working environment and promotes installations indoors directly at the source of waste and in storage areas close to the customer environment.
Quote from the happy customer "Gekås Superstore": "You hardly hear it running. What you hear is the rustle from the cardboard, when it is compacted, and the turn of the piston."