Cardboard boxes, shrink film, wooden pallets, straps, metal cans and on top of that shredded paper from the office? Are you dealing with a lot of different waste fractions in your business and is lack of space for a regular recycling station a challenge? You are not alone! Many stores, warehouses and factories are facing the same situation, but there is a solution that allows you to sort and reduce the volume of the waste on the spot. The Orwak multi-chamber balers!
A multi-chamber baler can make a world of difference. It offers both sorting and volume reduction in the same machine and it deals effectively with most common waste types. Furthermore, it can easily be extended with numerous chambers – one for each waste fraction – to create an inhouse recycling station and to grow in pace with your business.
The solution promotes recycling, cuts costs due to clean waste fractions and saves valuable space on site. The waste is compacted into neat bales, the baler has a smaller footprint than standard containers for loose waste and can easily fit next to your packing station or production line.
The Orwak multi-chamber balers come in different shapes and sizes. See some examples of how they are put to good use at four recent successful installations:
Two mini recycling hubs for sign manufacturer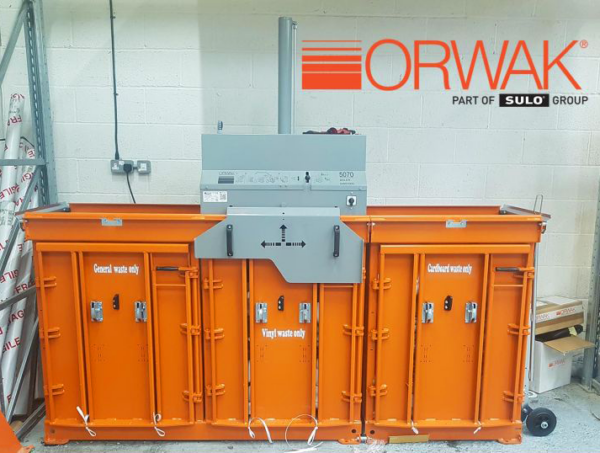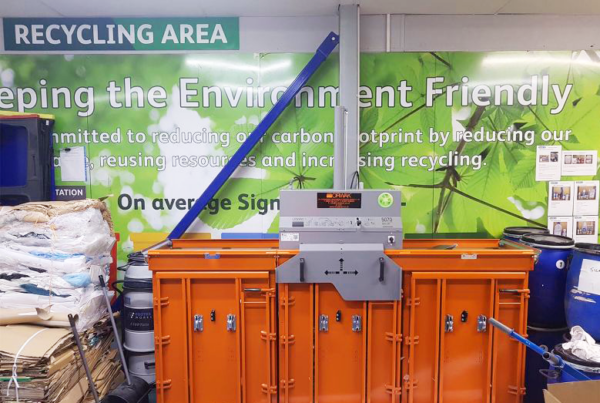 The sign manufacturer, Signfab, in Leicester UK wanted machines that could handle multiple waste streams at both of their sites and opted for ORWAK MULTI 5070 three-chamber-solutions. These balers create indoor mini recycling hubs and effectively compact and bale cardboard, vinyl and general waste in the same unit. This allows them to sort at source and they are 'Keeping the Environment Friendly' like their signage states. 5070 is the smallest baler in the MULTI-range but still provided just the right capacity for the volumes at hand.
Heavy-duty application for PET in beverage plant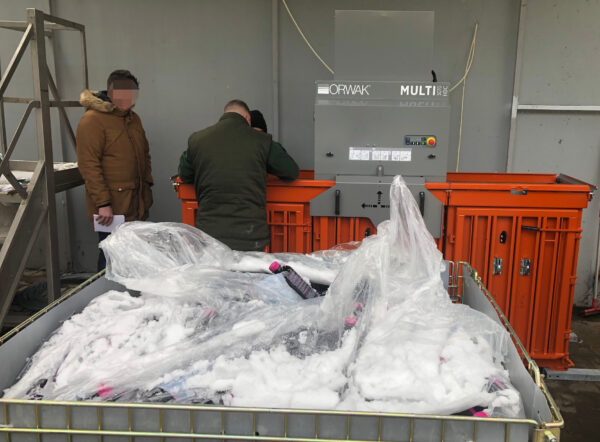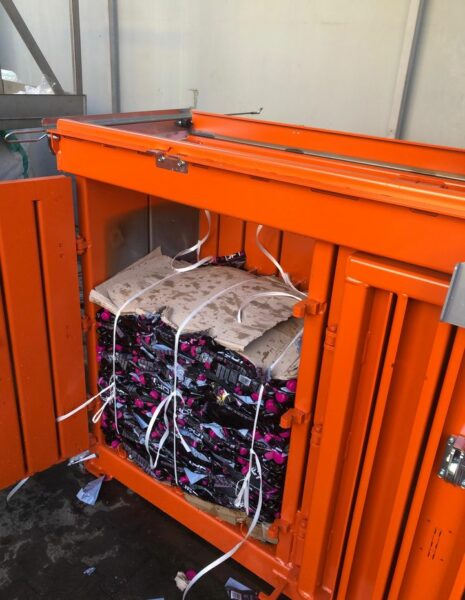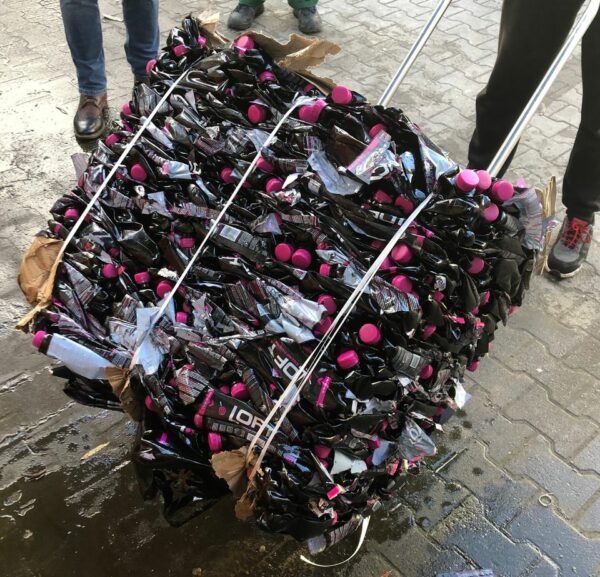 A popular soft drink company in Hungary primarily needed a good waste solution for the empty PET bottles and the HD model in the ORWAK MULTI range with its 10 ton press force and cross-binding of the bales was perfect for the job. Dense PET bales and room for sorting and baling other types of packaging material in the factory.
Stainless baler safe solution for contaminated waste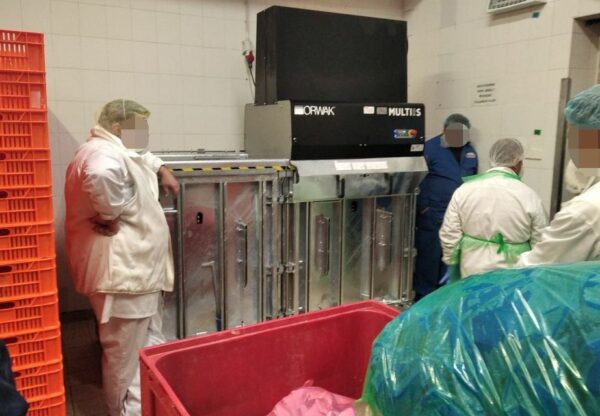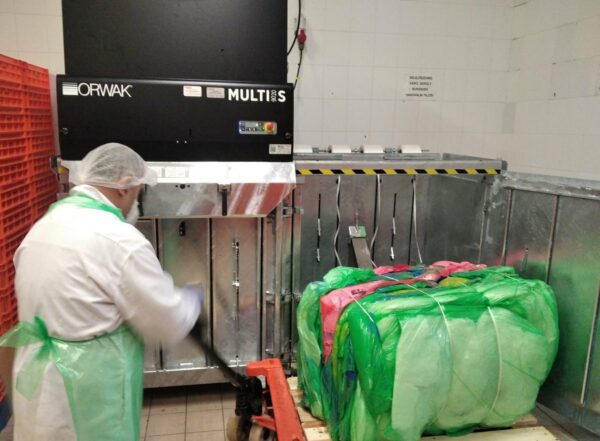 A special stainless application of the biggest MULTI, model 9020S, was installed at a Hungarian company that generates contaminated plastic waste. This stainless baler provides a durable long-term solution that meets the high hygiene standards required for this waste handling.
Upgrade to grow in pace with the business in paper plant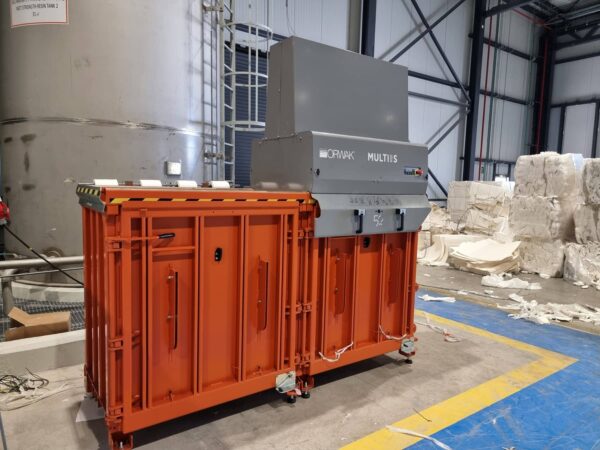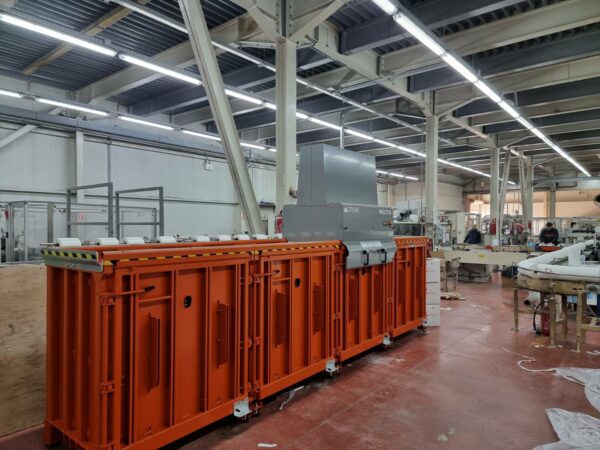 A big tissue paper plant in Greece compacted paper offcuts from the production in a standard double-chamber MULTI 9020S baler, but in pace with its growing business, the plant had to increase the waste compaction capacity and upgraded the baler to a 4-chamber-solution.
ORWAK MULTI is a range of robust and versatile balers easily adaptable to changing needs and waste volumes. Read more about multi-chamber balers.